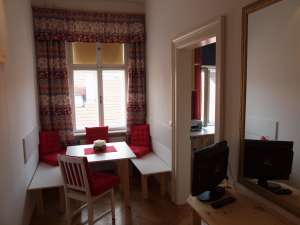 5
May 13, 2022
Fully equipped 2-person student apartment in the center...
750 €
3
May 13, 2022
ID: 0000264
 63m2 – fully - furnished (entrance hall, kitchen with dishwasher, microwave, oven, oven, toilet, BATHROOM with shower, 2 living-bedrooms, in the corridor opposite the apartment a small extra room with washing machine incl.) Price per month/student: EUR 375,-- incl. all costs (BK, electricity, heating, internet, etc.)   Available  from Sep...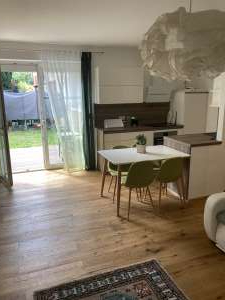 5
Apr 25, 2022
Fantastic student apartment
2
Apr 25, 2022
ID: 7720318
The bright and totally newly renovated apartment has an anteroom, toilet, bathroom, kitchen and extra bedroom. The apartment is fully furnished and has its own terrace, its own car parking space and cellar compartment. In the immediate vicinity of the apartment there are both bus and train connections. Approx. 5 to 10 minutes from Campus Krems.